Updates redesign of the park
Updates redesign of the park
The construction works at the park will start on 20 October 2021.

As part of the redesign of the entire Campus Adoyen, there are multiple phases of construction works. During these works, there will be some inconvenience and accessibility to the companies/research institutes might be more difficult.
A diversion route will be mapped and two-way traffic will be installed on certain sections of the site.
With each new phase, a new traffic solution will be communicated.

On the 20th of October the first phase will commence. In this phase the road, footpaths, roadsides and street lighting in the area between the roundabout and Fujirebio will be renewed. The works are scheduled for completion in spring 2022.

You can find here an overview of the alternative routes for cars and bicycles:

* Alternative routes for cars: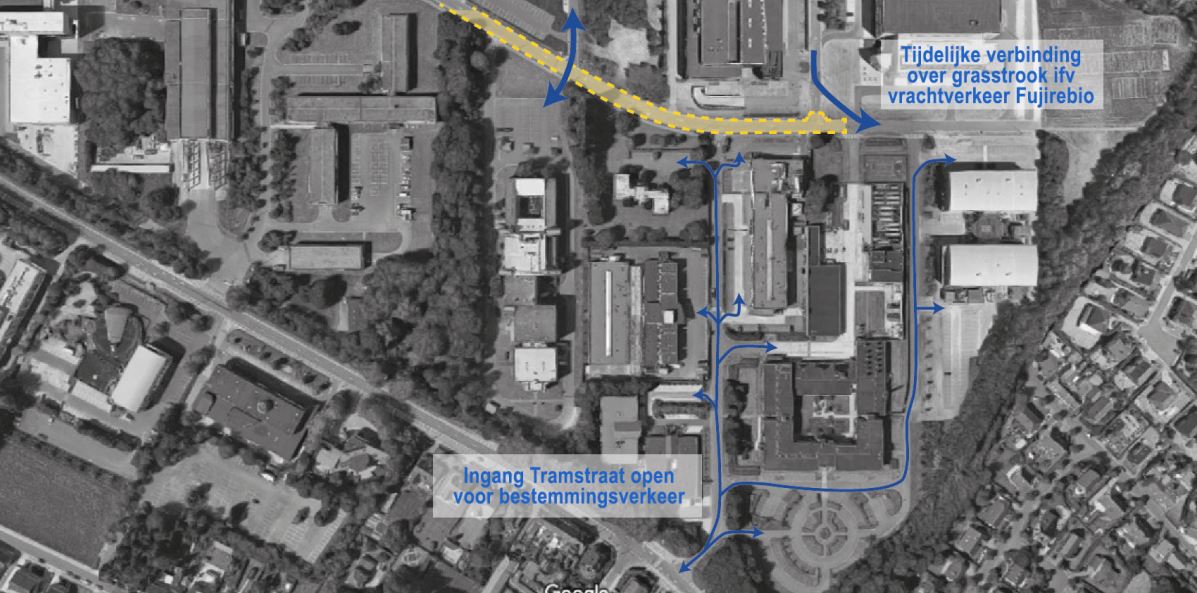 Companies located East of the park along Tramstraat will ONLY be able to access their building via the CHEVRON entrance. There is no passage to the rest of the park which means this is only a solution for the companies located in this zone. This CHEVRON entrance will be permanently closed again when the works are finished. Temporary roads will also be provided to Fujirebio for its deliveries.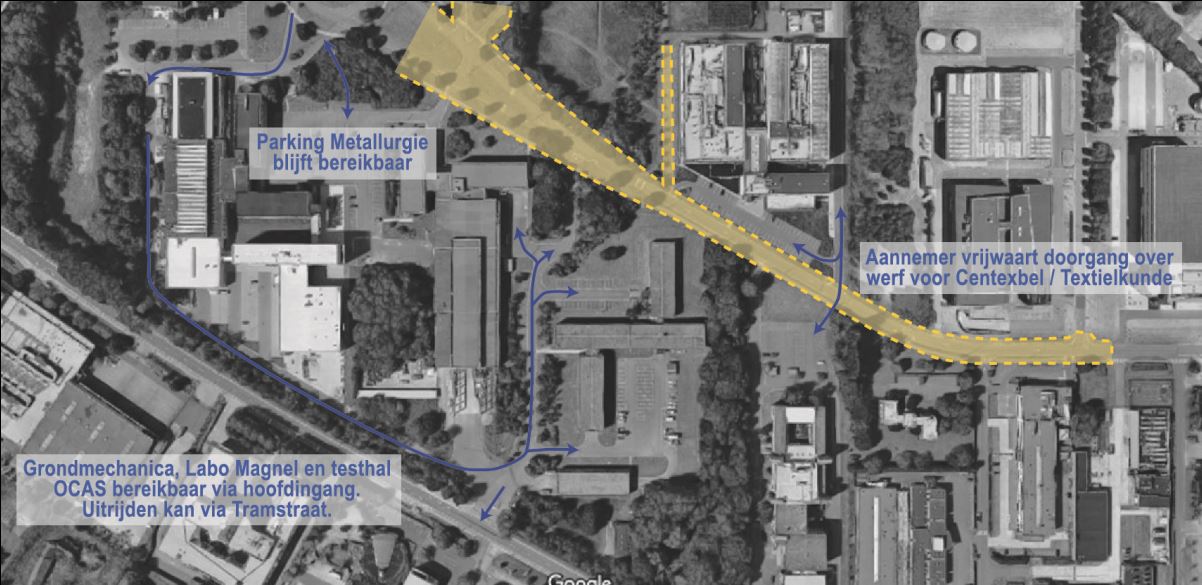 The car parks of Labo Magnel, OCAS and Grondmechanica are accessible via the main Ovonde/N60 entrance. There is also a passage near the VIB for access to the parking of Centexbel and Textile Science.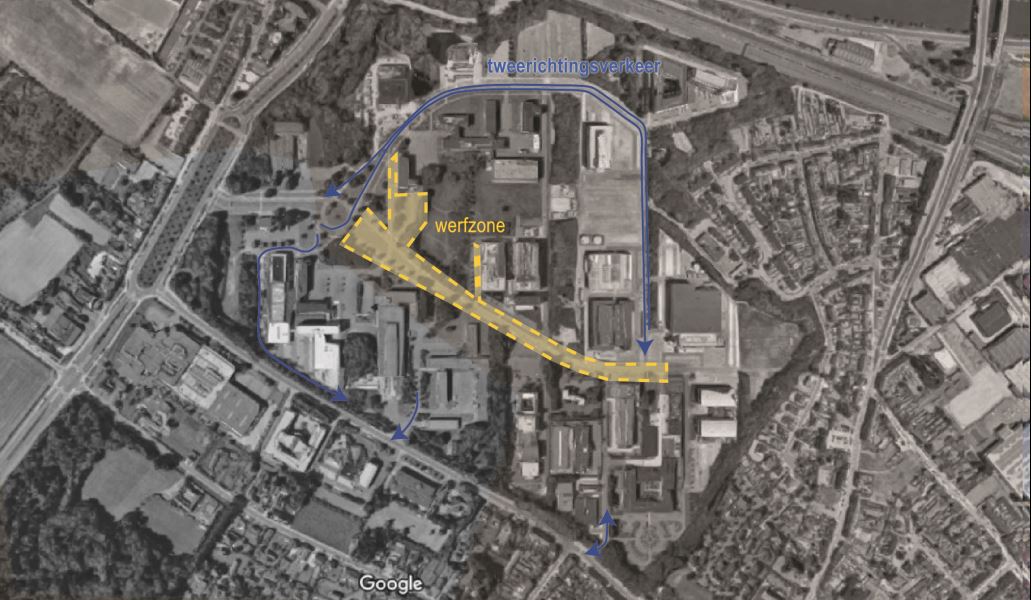 Two-way traffic will be installed on the other roads.
* Alternative routes for bicycles :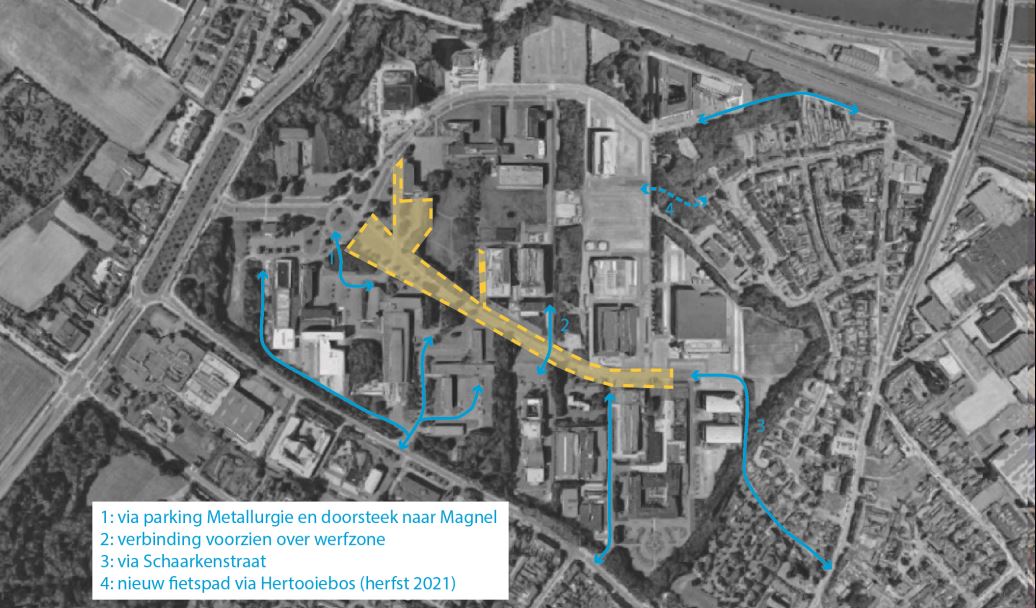 Routes for employees coming to work by bike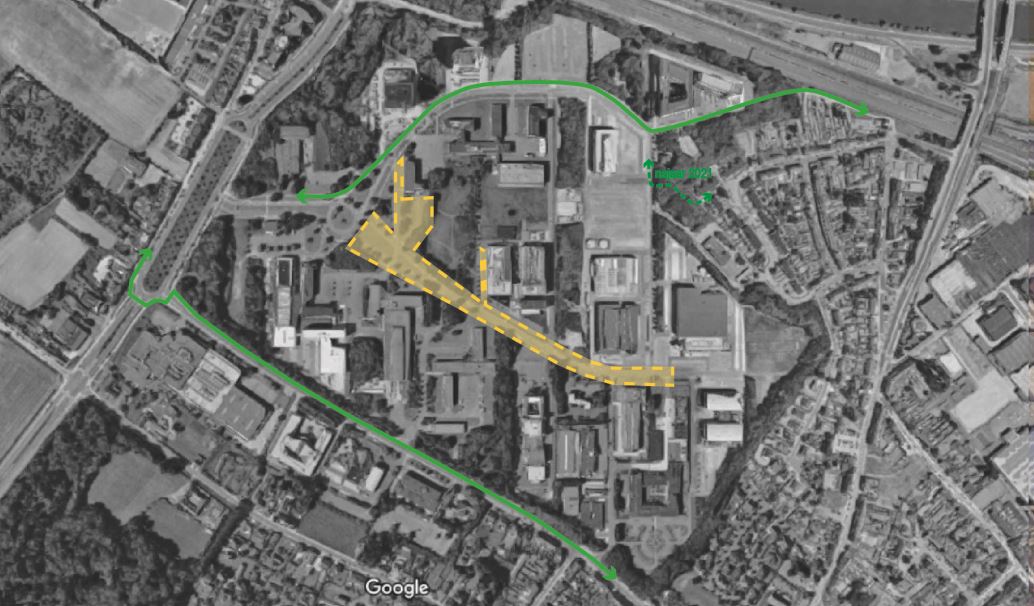 Routes for through traffic by bike
* Pedestrians will be able to cross safely at various points and this will be clearly indicated.


* Alternative routes for the Max Mobiel Shuttle service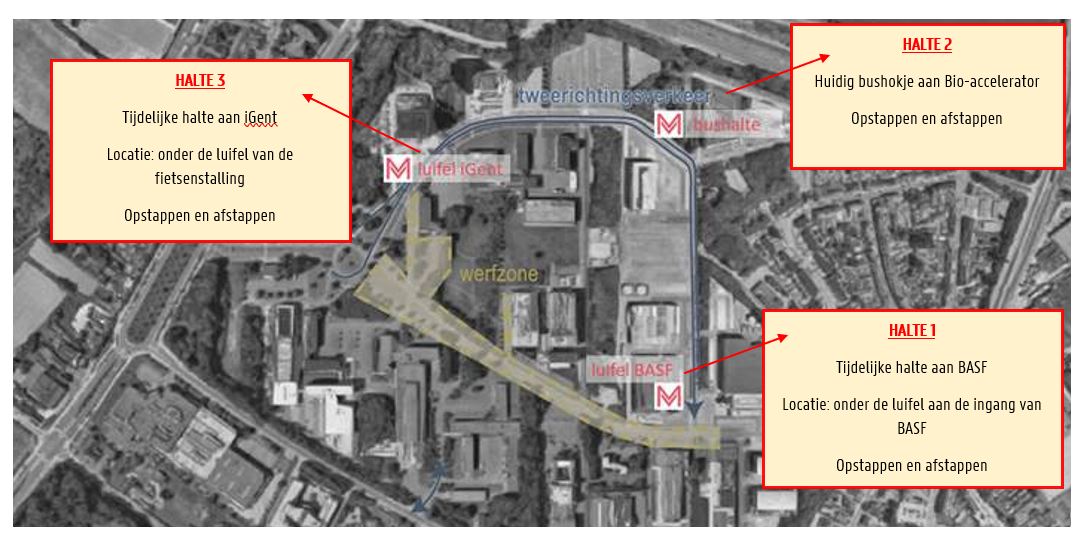 Due to the roadworks, the bus route is temporarily altered. There are two new bus stops : one at iGent and one at BASF. Each stop is for getting off the bus in the morning and getting on the bus in the evening. For safety reasons, the bus will only drop off and take passengers in front of the iGent tower at the end of the bus route (so after stopping at Halte 2 and Halte 3).